As your local water utility provider, we strive to keep you continually updated on all matters related to your water service. If you do not find the information you need, please contact our office and we will gladly assist you!
Lock Day Notice - Effective July 1, 2018 -
Payment received on a locked meter account, after 6:00pm CST on lock day, will not be reconnected until the next business day.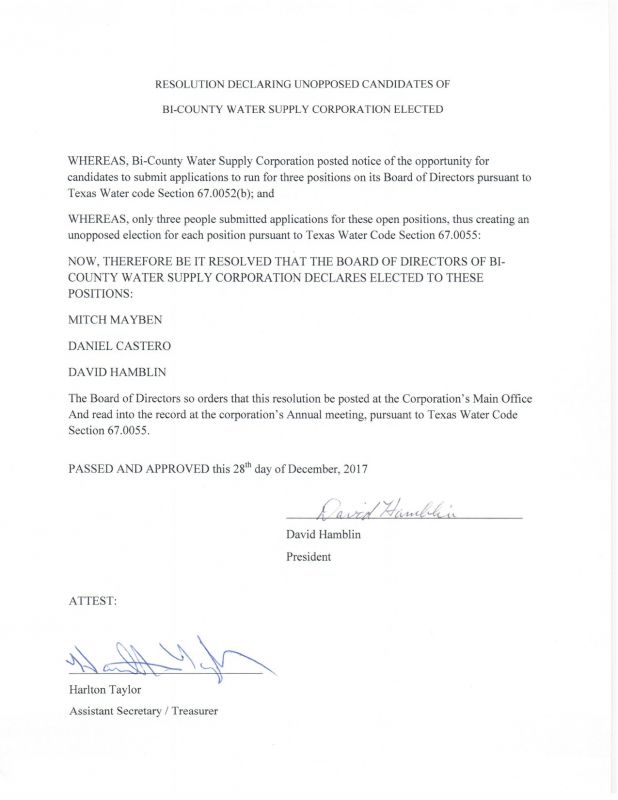 Mandatory Language for Monitoring and Reporting Violation
Failure to Submit a Disinfectant Level Quarterly Operating Report (DLQOR) MONITORING, ROUTINE (DBP), MAJOR/CHLORINE

The BI-COUNTY WSC...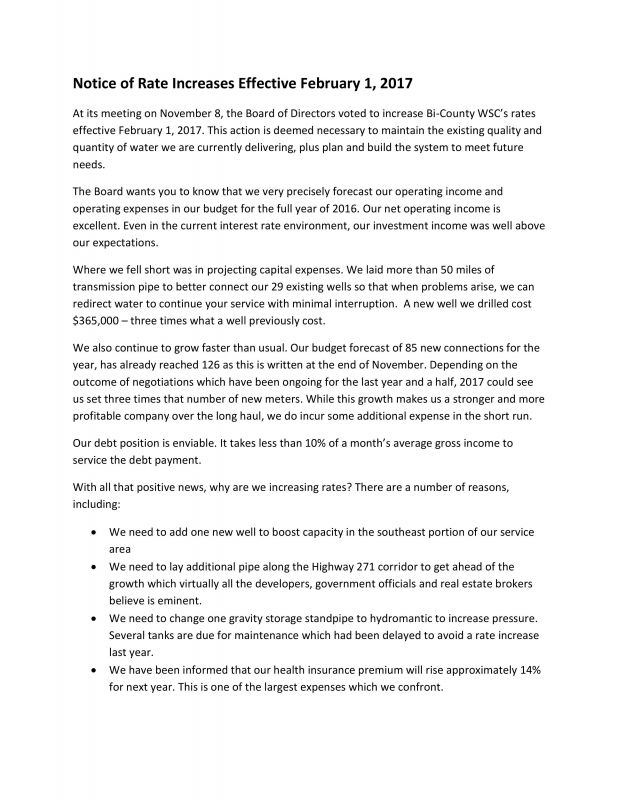 To access the document please click here...
The 2015 CCR reports are in and ready to view, you can download your copy from here, or stop by the office for a copy.